SMALL QUANTITY PATCHES
Order Little Batch Of 25pc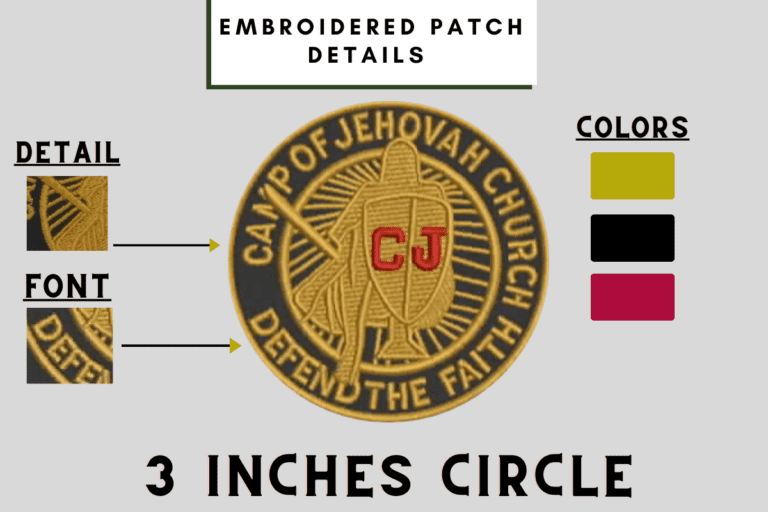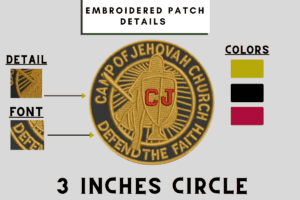 Custom patches are a must need of every clothing manufacturer. The textile industry creates fabric and no suite as of today is as blank as printer paper. Even a tracking suite must have a left breast logo. A dress you are wearing now is somewhere linked to personalization or patchwork. Check it now, the left breast of your polo tees, the center of the hoodie, back of the jacket, or the collar neck of unisex t-shirts. A custom-made badge, tag, monogram, official logo, or brand sticker must be added.
The growing fashion industry gave an additional boost to custom patches. This multiplied the market share of the personalized industry by billion dollars. A large number of printers and embroiders in the U.S offer custom designs for both embroidery and printing purposes. This helps small business owners and entrepreneurs launch their own brands under budget. In fact, from a corporate company to a self-starter coffer shop, all need customized badges. The vast range of custom patches included regular satin embroidery, towel chenille, and sharp thread-woven embroidery. Whereas, it also includes soft rubber-made Pvc silicone badges for promotion and tactical use. Leather-made and animal-friendly vegan patches also share a fair share. Moreover, the need of going through complex design in tight space and placement encouraged the patch makers to create other types of monograms like sublimation and printed patches.
The backing of 90% custom patches is iron-on. It's also called heat stick/transferred. Due to the best backing type for patches and ease of installation, everyone loves it. You just need a piece of fabric, a heat press machine to do it all. Even a newbie can heat press himself under a few minutes.
With Patches Mania, you can order all types of embroidery patches in the smallest batch possible. The sizing is not an issue, it could be anywhere up to 5 inches and large for a jacket back. We provide a free sew-out sample to our loyal customers, while the new customers can avail of 10% flat off any time. Make your own small quantity of 25 patches now. See the detailed minimum order quantity here.
With the growing trend of embroidered monograms in the U.S, embroidery-made keychains also getting known. Fortunately, we do custom embroidered keychains with thrilling quality. Get your favorite art into a ring keychain always with you. Buy Pvc-made,2D and 3D keychains with a custom size silver chain and latch.
FREQUENTLY ASKED QUESTIONS
Clothing Type?
We do custom patches with a variety of clothing from cotton twill to unwoven felt etc.
What Backing You Provide ?
We provide different attachments for denim/ leather jacket patches such as iron-on, adhesive, sew-on, or velcro hook.
What Is Minimum Order Policy ?
We customize 25 unit patches as per your requirement. The process typically goes like Getting A Quote > Payment > Digital File Approval > Order Release.
What is Turnaround Time ?
We usually deliver each custom order in under 10 business days.
What Are Shipping Charges ?
We never charge an extra amount to deliver your patches. The shipping is always FREE.