PVC Rubber Vs Embroidery Patches – Get The Right Pick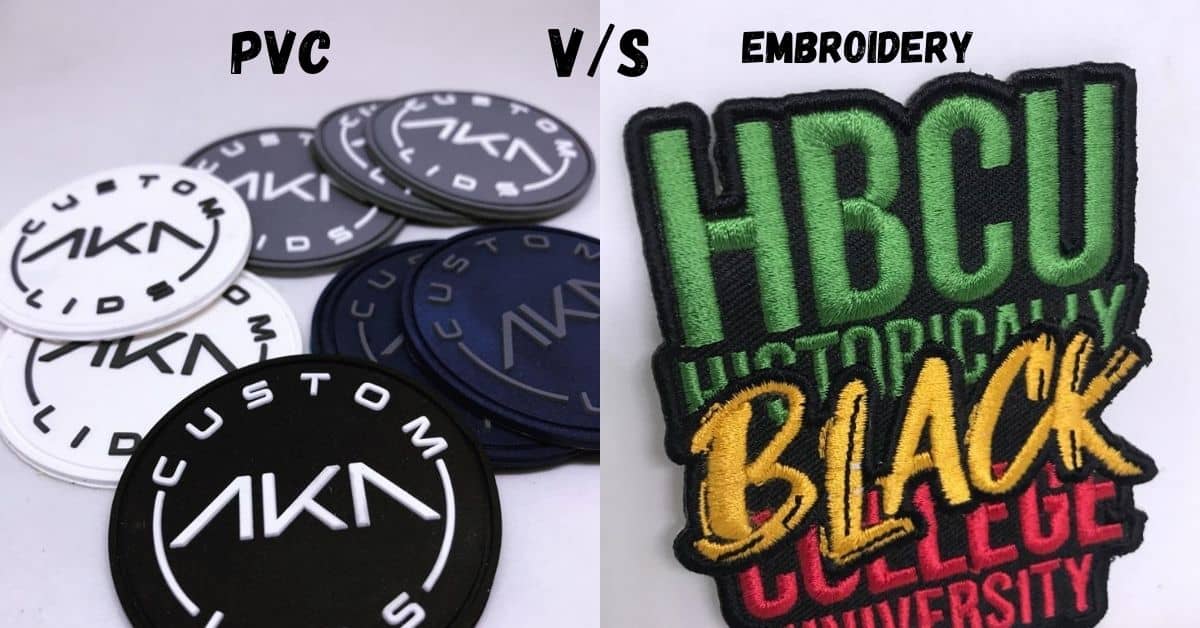 Are you looking for customized patches? but confused to pick the right fit? Here is a quick guideline for you to differentiate between the two most popular types and what suits you the best.
You're Going to Learn
Difference between embroidery and soft rubber patches
Use of both in clothing brand or personal use
A right pick for you (comparison)
Where to go for purchasing them
Due to wide use, patches are an all-time favorite. No matter whether you need a simple fabric like a backer, terry, or regular thread of rayon or candle. They fit well in the promotional industry of the United States which is worth around $20b per year.
But it's not a piece of cloth you buy from amazon or any other eCommerce store to patch your jeans. It's about the custom-made industry and includes two major types which are
Embroidery badges
Rubber-made or Pvc
Embroidery personalized patches are more common than Pvc. There are several reasons for this but first, let's talk about placements they are used to.
Stitched Patches/Embroidered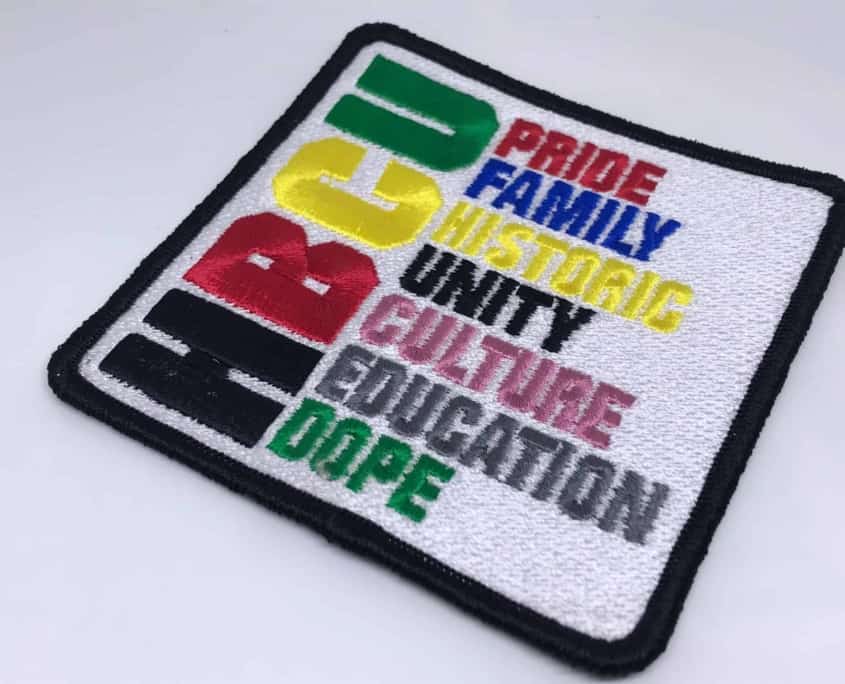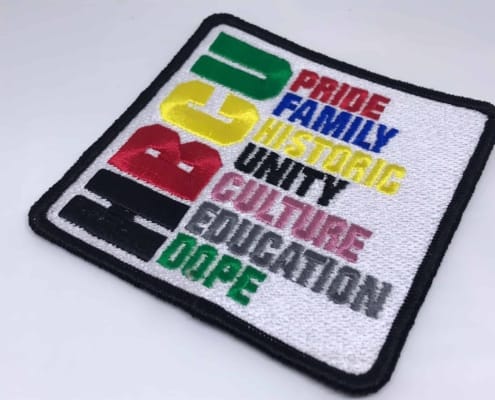 Embroidery patches are used in much wider places than PVC. Embroiderers and screen printers earn tons of dollars to print thread-made emblems for placements like;
Hats
Jerseys
Jackets
Biker Vests
Letterman Jackets
Bombard jackets
Hoodies
Sweater
Regular Shirt & Tees
Polos
whereas, Pvc customized labels are used in quite fewer places compared to weaved ones.
Pvc Labels
The Pvc patch is smoother and more adjusted than the weaving patch. For the large industry of promotional products we quoted above include machining. It's true for both embroidery and rubber-made. Pvc-made patches have around 10% of the whole custom patches industry. But they have their own benefits to be. They are;
Strong
Water-resistant
Glowing
Transparent
When you say transparent, it means the making of solid PVC labels makes them more viable and visible with details compared to stitched ones. They are mostly used for;
Security
Tactically
Uniform
Morale
Cost Effective
When it comes to cheaper choices, embroidered ones are a win. Due to more competition in the local industry, manufacturers create tones of customized logos. Plus, offshore companies from Asia and Africa provide affordable pricing.
We offer a fair price range with the whole discount offered for embroidery badges. You can enjoy an instant quote and free mock-up using the get a quote form below.
How Much Do Custom PVC Patches Cost
2D Pvc patches include machining work for CNC and more expensive material for custom designs. Above all, if you choose to go for 3D, it becomes way more costly. Sometimes each patch costs you $12 for minimum 25 units order.
We charge a minimum of $8 each for 25 pcs MOQ. Plus, no additional charge for molds. Above all, you can get started with a 30% downpayment. No other patch company does this including the cheapest manufacturer in the world Chinese.
They have morale patches on the rack, and the patch you purchase is equivalent to 1000 different patches. We think a custom spirit patch that you can change components and make the confidence patch a stand-out custom patch is such a huge amount of in a way that is better than an off-the-rack patch. And normally our patches will cost less. How is wonderful!
Pricing Plan
Here is our standard pricing chart for Pvc rubber sampling. Remember, every new customer gets 10% Off on the first order with us.
HOW IT WORKS: A PVC patch needs to have CNC engraved mold. It's quite an expensive procedure to follow NO-cost sampling. Therefore, not 100% but we offer 50% flat for sampling your patch. This is the best practice in case you are not sure how would your logo look like.
up to 3 inches 2D Pvc patch – $175 (25 units MOQ – including shipping)
up to 3 inches 3D Pvc patch – $300 (25 units MOQ – including shipping)
This setup cost is completely refundable if you don't like the actual come out.
BENEFITS: The biggest advantage of your design getting molded is the cheapest pricing. Because once you get a mold of your monogram, re-ordering becomes FREE. Our manufacturing keeps the mold of your monogram safe. In case you need additional pieces of Pvc customized rubber-made monograms, it costs you less than $3 (shipping excluded).
A brief comparison between stitched & rubber badges
| Pvc Patches | Embroidered Patches |
| --- | --- |
| Shiny & Sturdy | Matted |
| Longlasting | Not a Lifetime Choice |
| Best as Security Use | Favorite for Regular Clothing |
| No iron-on backing | Top rated as iron-on |
| Limited Size | Big enough up to 14 inches |
Getting PVC Patches Made
If you want to tweak weaving patches or custom PVC patches, our company is a producer of specialties and blessings with rich experience. we mean to furnish clients with wonderful and reasonable value.
Get in touch with us today to get more offers. Follow the social media accounts for quick interaction and questions.