LOS ANGELES PATCHES – PATCH MANIA

Are you a resident of California and looking for cool embroidered patches? You're at the right place. Having nameplates and identification with patches is a lot more than just a trend. Patches authenticate wearers during jobs. Hence, they are popular in fashion and garments today. Californians are crazy for sports like any other state of the U.S. NBA and NFL events are filled with enthusiasm and fun. Each tournament of baseball, football, and basketball brings the most cheering moments in LA City.
Sports Patches
If you're a crazy fan of Los Angeles Dodgers, Lakers, or Rams, and need custom patches for klew suite, we are here to help. We also do patches at wholesale rates for event organizers and players in the field. In a broader view patches in both sewing and iron-on shapes are known to teams and players. Athletes and team management shop downtown and prefer LA embroiderers for quick turnaround. Whereas, global sports events like the Olympics look for embroidery shops online. Custom embroidery for clothes gives wearers identification for both state-level sports and national levels during events. Plus, it makes manufacturers open sale offers for iron-on designs for national flags and nameplates.
We create extra-large patches for chenille from small to 10×12 inches and above. Let us know what you really need, our quick team will be pleased to advise you the right way.
Service Patches
Service uniforms and name badges are mandatory for all. Doing patches in the service departments like police ranks, sheriff jackets, and civilian uniforms is a must.
Patches For Law Enforcement Agencies
Embroidery-made patches let visitors know the right person in uniform. It's a must-follow hierarchy of crew and colleagues. In some places, you can not be a good serviceman without a dress code and labeling your name and rank. Being a favorite LA embroiderer, we manufacture cheap and durable outfit badges for law enforcement and national services like the Navy & Military. This includes complete sating thread, towel chenille, and chain stitch mixed embroidery.
Holiday Patches
Girl/Boy Scouts, are you looking for a unique way to show your pride? Consider customizing an awesome patch! Send us the design file and we will make it happen.
STICKING OPTIONS
Customized patches are available in both sewing or iron-on backing with high-quality materials that last season after season – perfect as gifts too so stock up now and send us your design ideas and we'll make sure to provide the perfect patch for you!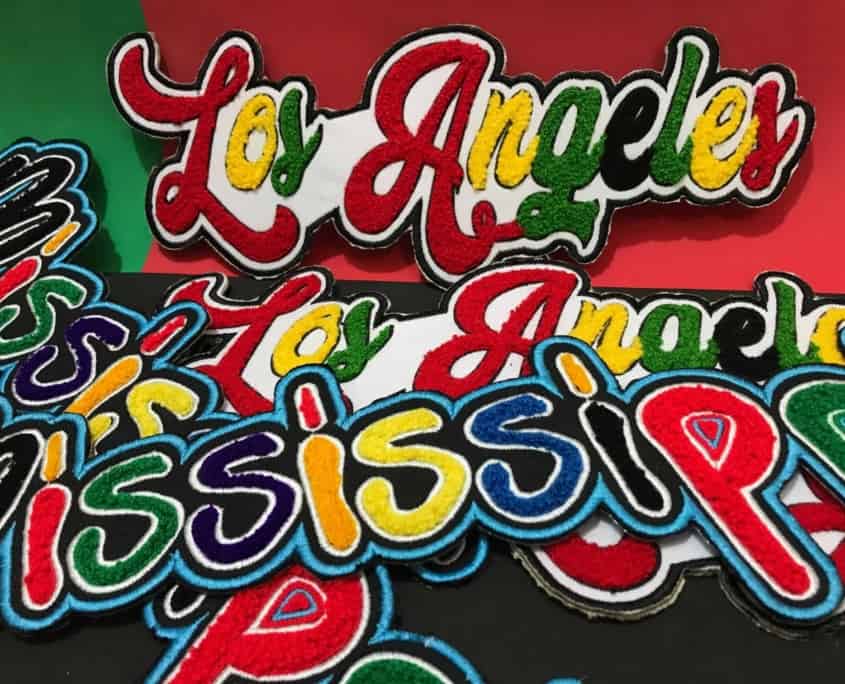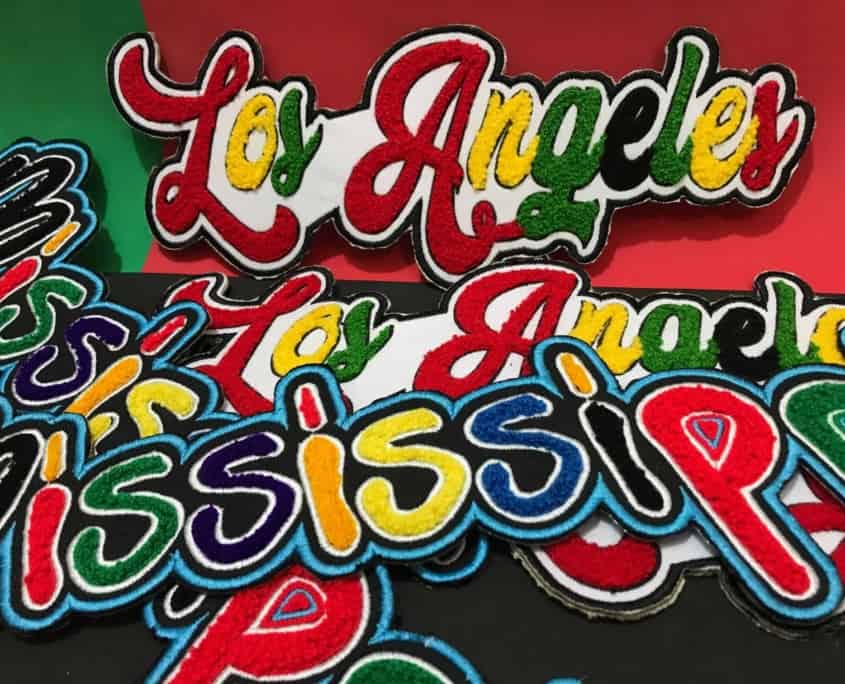 Why Patches Mania? Our patches are personally tailored with different designs, colors, or styles. Whether it's an outdoorsy adventure like camping trips through nature trails; or fun activities such as cooking classes at home – no matter what kind of girl (or boy) Scout deserves their own unique identifying symbol that reflects who they really want themselves.
Clover Patches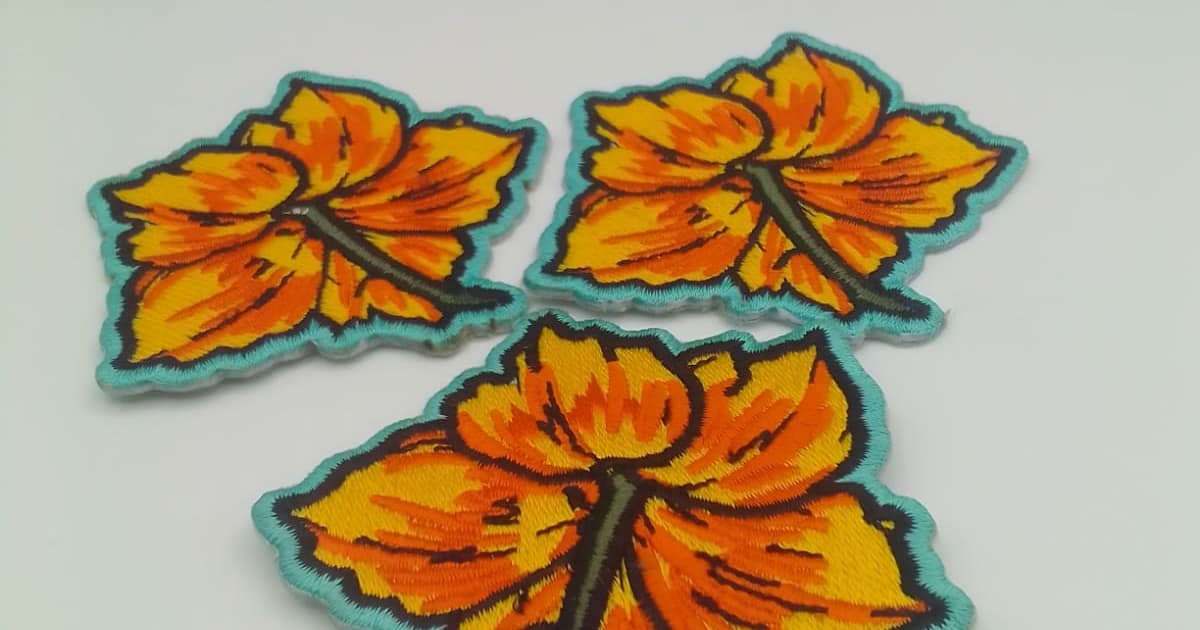 Clover is considered a lucky charm in many countries. It is often used as an ornament for clothes, accessories, and home décor. Now you can get your own luck with our clover embroidery! Our skilled artists will create a beautiful custom patch for you with four or three-leaf clover. Whether you are looking to add some good luck to your outfit or want to give someone a special gift, our clover embroidery is a perfect choice!
Chenille Embroidery – Custom Patches Los Angeles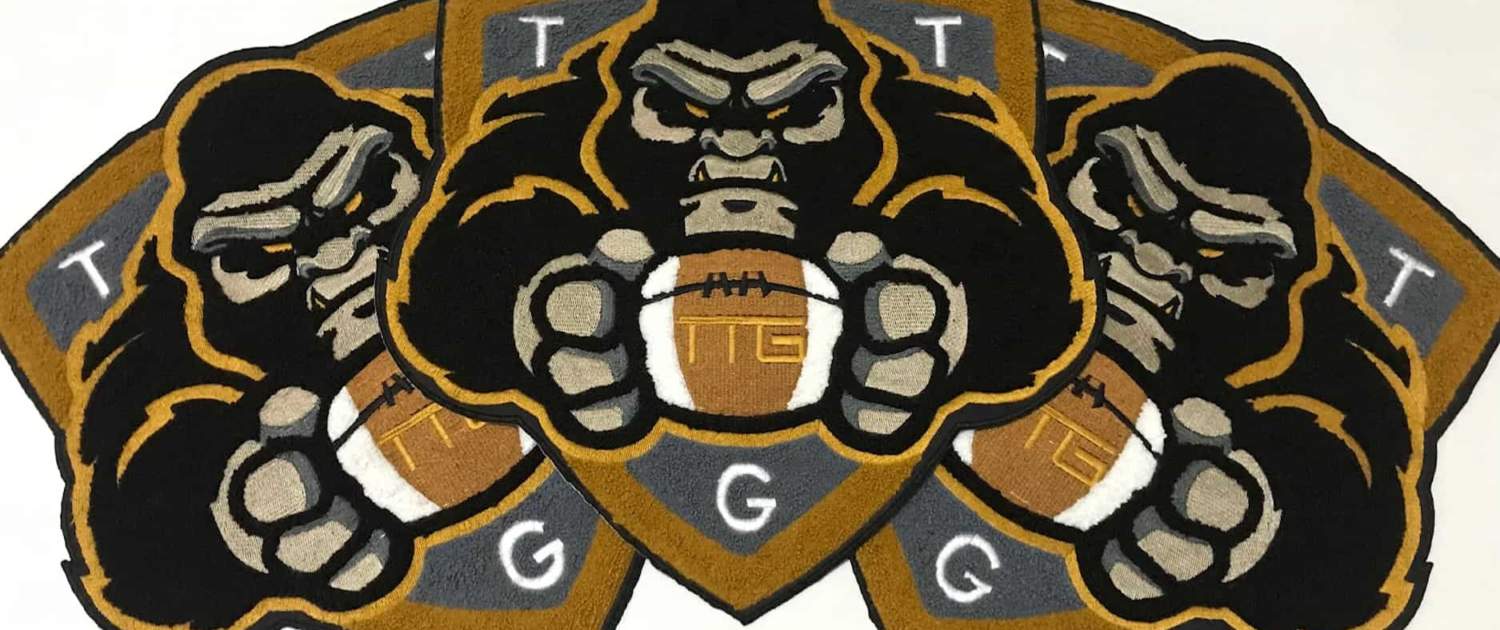 Chenille embroidery is new and highly praised due to its eye-catching medium. There are many other types of embroidery but chenille is unique and most loved. Custom-made chenille patches are famous in the United States due to the lifted 3D look on clothing. There would hardly be any American unaware of chenille felt embroidery which is used for varsity and graduation year in schools and lettermen jackets as casual wear.
Things To Consider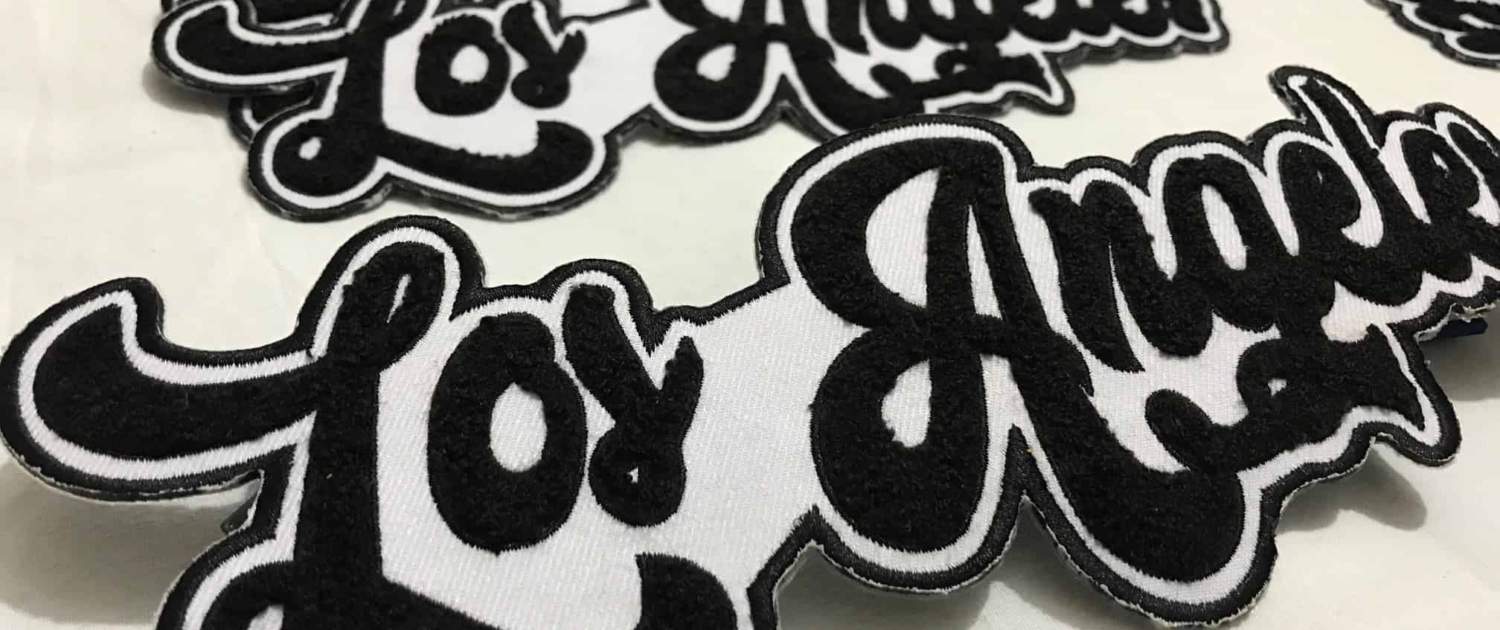 Most buyers in America have a basic image in mind of how they want their customized felt patches. And lots of do's and don't. Californians buy chenille-made big letters embroidery for school letterman jackets and various other use. Let's dig in deep into how things need to keep up starting off with a little precaution. CAUTION: Like any other embroidery type, iron-on chenille patches have always been in demand. However, due to the different nature of embroidery heat-sealed chenille emblems don't always work. Because the aroused big letters like a towel on a patch sometimes lose the piles while ironing, hence the quality. But Patches Mania does it smartly. We have unique ways to ensure your felt-based patches don't lose quality.
Chenille Embroidery Machine
Contrary to others, chenille embroidery still remains in its original form since its birth. It has long roots back to the 1860s. Surprisingly, the process and charm of chenille embroidery stay as it is. Meanwhile, it spreads the need and placement types like chenille mascot patches, letter and number patches, and fuzzy iron-on letters. The process of creating a chenille patch in a machine is a little complicated compared to others.
Why Chenille Embroidery Is Different?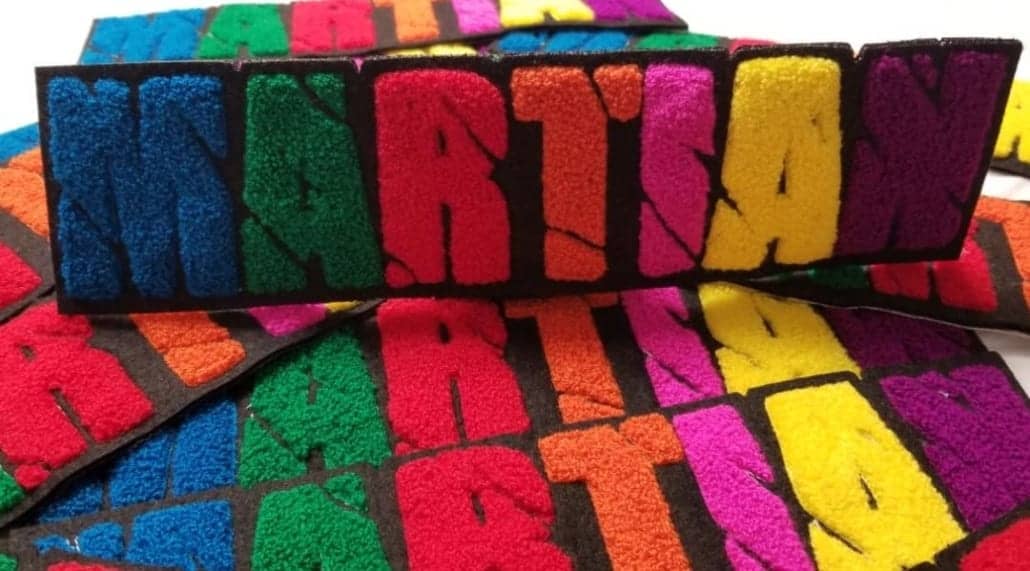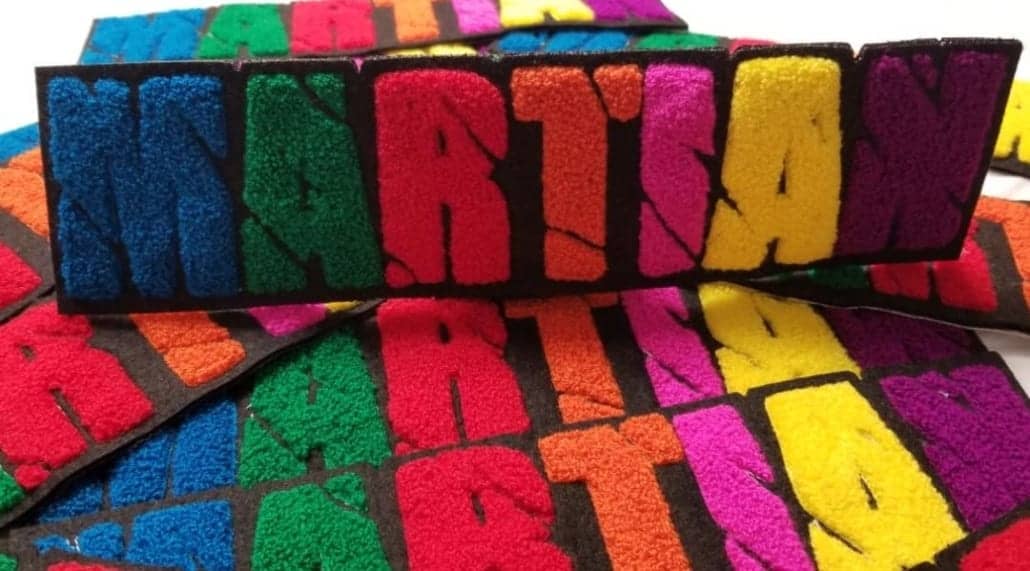 Basically, it is the only type that involves more the one genre of embroidery. HOW IT WORKS: When you start creating your own, you would need both embroidery touches in any case. Depending on the design, it could be through hand and machine use too. This makes chenille embroidery more expensive than normal one. Plus, the embroidery machine making chenille patches is more expensive due to the more technical type of embroidery.
Best Placement Of Felt Patches?
Knowing all the reasons to be more technical and expensive, chenille embroidery is the best option to create fashion items. It is also adorable to thousand of customers especially if they are producing a brand garment. Chenille embroidery has also great love in high school and letterman jacket numbers. FAMILIARITY: Apart from this, its unique look used inside American culture is known. Other states like Michigan, District Colombia, Mississippi, and NYC are highlighted.
CHENILLE PATCHES MANIA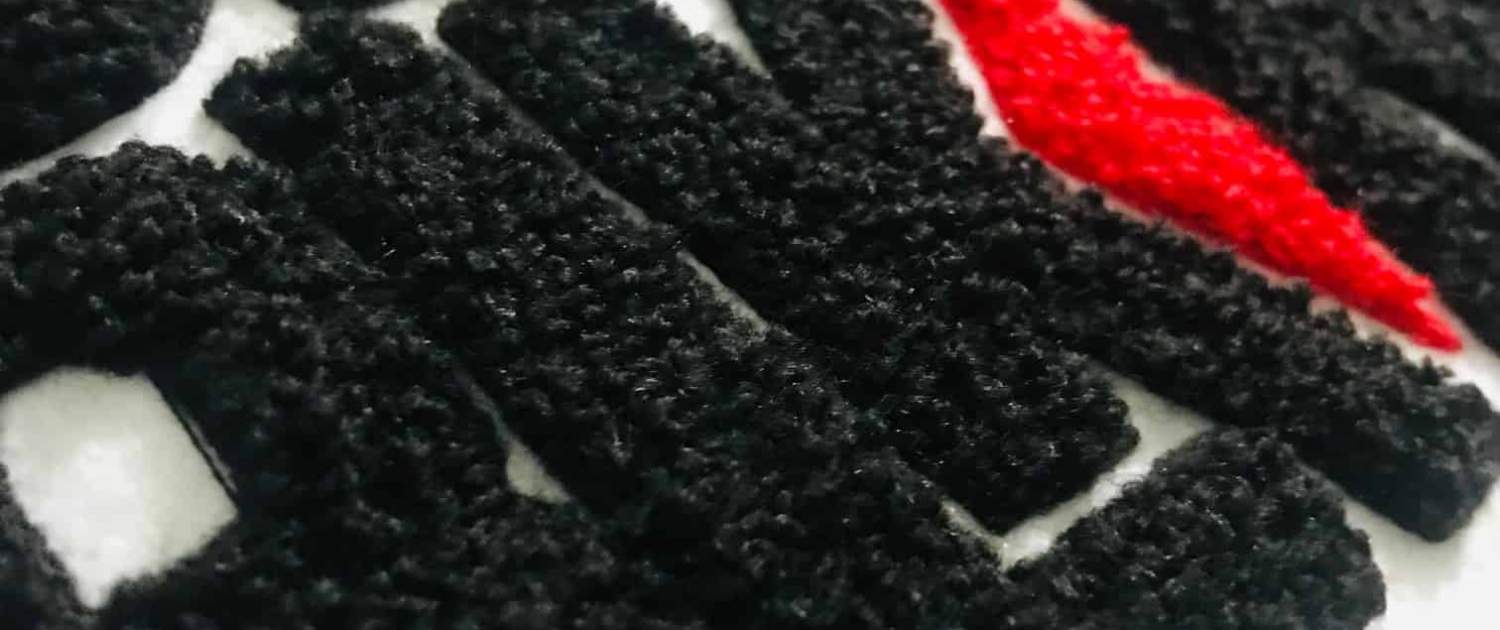 A cap, t-shirt, bag, or any other garment or accessory that has a chenille patch gets automatically a second look. Therefore, a patch provider can't escape the major type of embroidery patch which is Satin Embroidery. Our state of art machinery punches astonishing embroidered patches. With PatchesMania.Com, you get the quality chenille embroidery that ever before. While our manual in-house set-up includes hand chenille machines to meet challenging designs. Our high-level embroidery digitizers and the latest machine for chenille embroidery do this at best. Plus, we do custom patches with both touches of embroidery satin and chenille felt at a time with the fastest turnaround.