Merrowed Border Patches – Features, Needs
&

Pricing
If you're fond of embroidery, you must see embroidery patch. If Yes, you can't deny how important stitched edging is for custom embroidery.
Customized embroidery patches are an integral part of branding and promotion. If you're one of the millions in the U.S. thinking to launch a clothing line, let me tell you the borders of machine embroidery patches play a key role in beauty. A wrong assessment can ruin the beauty of design, hence the entire project.
Luckily, I have summarized a must-consider checklist for you.
Since it's about patches for promotion and customized needs; we won't speak much about stylish types of edging in hand and crochet like
Buttonhole stitch edge
Overcast stitch border
Blanket stitch outline
However, we would rather focus on the best-fitted patches outline of your custom embroidery patches. You  will read in this blog;
Difference between Die-Cut and Complicated
Use of Merrow edge for Patches
Hot Knife for Embroidery badges
Overlock for Pvc monograms
Cost calculator for merrow edge
Let's begin;
Hot Cut Border
A hot-cut border is also referred to as a laser cut for a sharp edge that not seals the border but also give a stunning stitched outline to a patch. Typically, a hot knife is used to cut off round, rectangle, square, and cut-to-shape designs.
Hot-Cut Complicated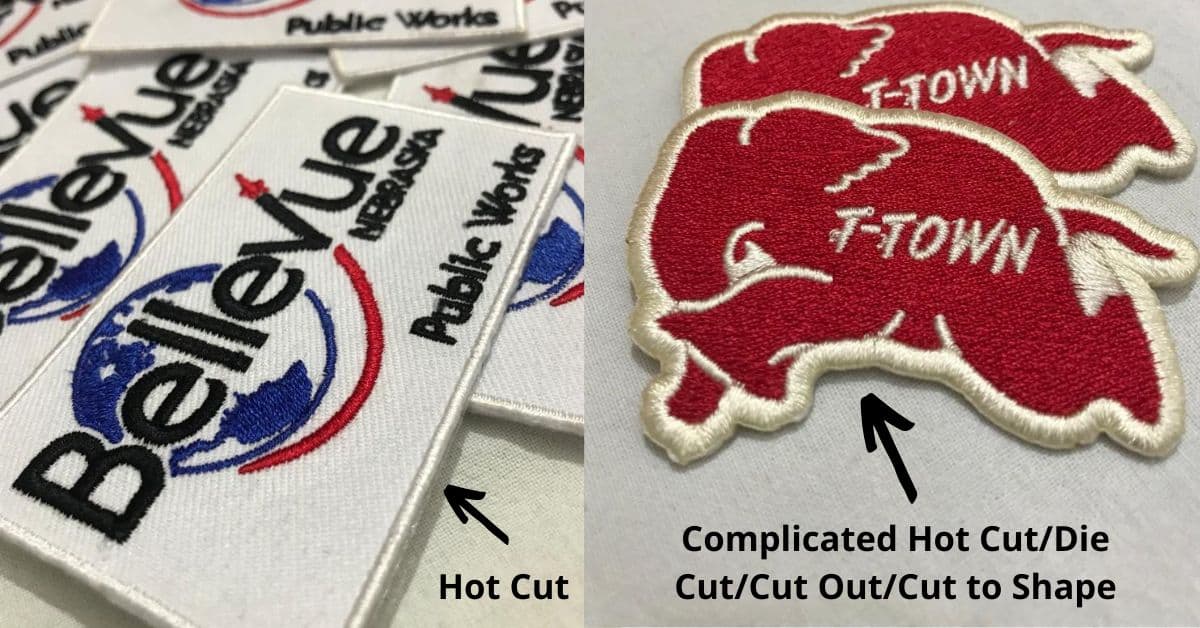 It is when an embroidery patch is carved out following exactly the shape of the logo. Hence, it is also called "cut out", "die-cut" or "cut to shape".
Merrowed Edge Patch
A merrowed border is also known as an overlocked or stitched lock border. The term derives from a brand machine to do this and it's not something done by hand. It's a complete machine procedure.
 Merrow Border Patch Vs Hot Cut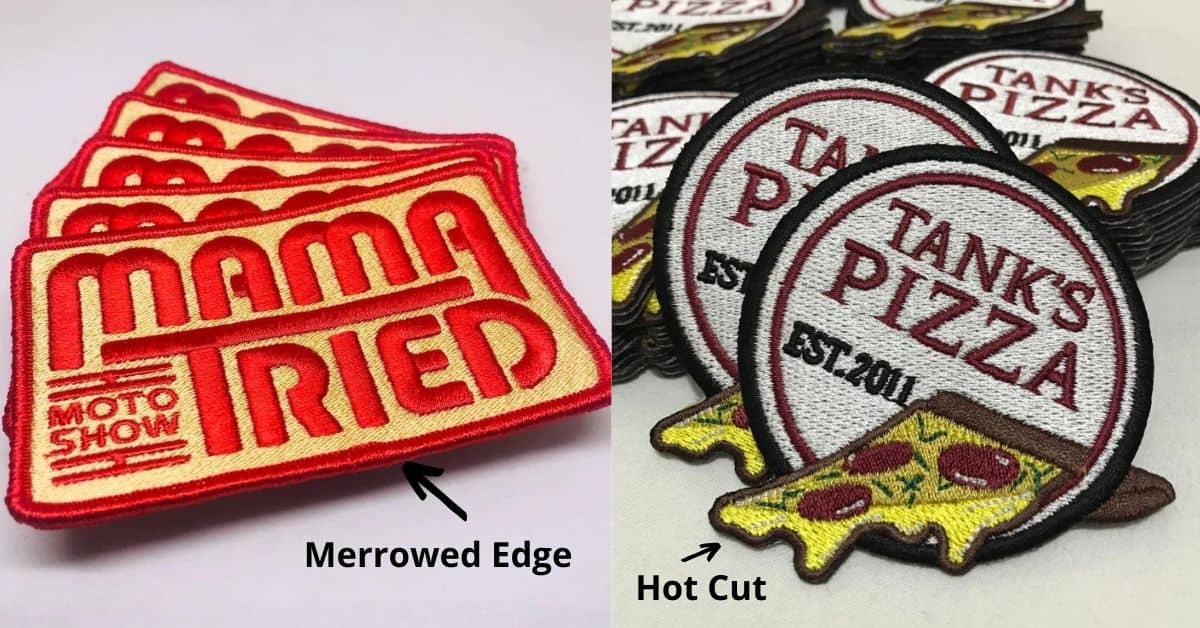 FACT CHECK
Merrow edge can not be done with complex edges/designs.
Die cut border sublimation patch with merrowed edge work well.
Non-merrowed patches sold cheaper than once with merrow.
There isn't anything that exists like the merrow border pvc patch
Cost Difference
Most of the embroidery manufacturers in the U.S. charge an extra amount for merrow embroidered borders, hence, it's an elite club now.
I do believe this guidance to merrowed border patches and other types would help you a lot for your next purchase. Feel free to contact me if you still have confusion in mind.