Rank Yourself With Custom Letters & Numbers In Chenille Embroidery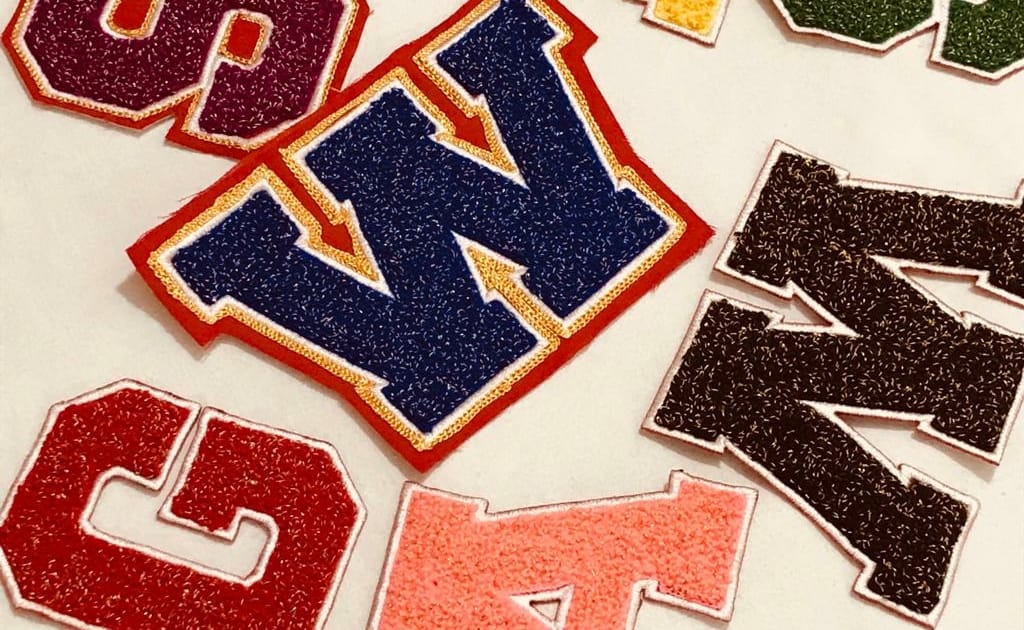 Being Fuzzy in embroidery refers to lifted look of threads. This usually means fluffiness of chenille yarn for towel embroidery. However, it also tends to be regular 3D/Puff embroidery. It comes out to use foam layered on fabric under machine needles.
Letters on garments have a rich history. They tell your story in script and slogans. This trend grew rapidly during the 60s when varsity jackets introduce as hip-hop culture. In the same era, custom fonts, and letters were selling like a hot cake. The new carpet letters patches made people go crazy.
The rise of iron-on letters for jean jackets soon became a fashion symbol. After some big fashion manufacturers, clothing start-ups soon took up big letters mandatory to design custom clothing. This happened by using unwoven felt mainly, cotton twill alternately with both plain/sew-on and heat press backed.
To give a deep look at felt fabric letters, let's have a quick history of large letterman patches and varsity jackets.
History Of Varsity Jackets
The early version around 100 years back used to wear by male athletes. These old versions would have embroidered letters a little below to chest. Sometimes in the center on high-neck sweaters. The jackets still had Michelin Man sleeves that look cool on even linebacker bodies. However, the new personalized style of varsity jackets is smart and flattering. They look fabulous with trousers or jeans, while wearing loafers makes it the best of all.
Custom Felt Scripts
Patches are perfectly crafted in a way that gives your clothing a unique and classy look. The most common chenille patches are the ones that are used to show achievements and grades. You can use them to create brand awareness with the style.
INGREDIENTS
Chenille patches are made using fabric, thread, and different backing materials. Here are the details.
FABRICS
Twill/backer
Felt/Applique
fusing (woven, unwoven)
THREADS
Cotton yarn
Wool yarn
Silk yarn
Rayon yarn
BACKING
Heat Press (Use chemical paper)
No/Sew-on Backing (Only for sewing)
Peel and Stick aka Sticker Backing
EDUCATION USE
Letterman jackets are mostly used by school students. They are more used for street fashion and pop culture. While students show grades and achievements with them on the back or arm of the jacket. It makes their jackets bold but classy at the same time.
SPORTS ACTIVITIES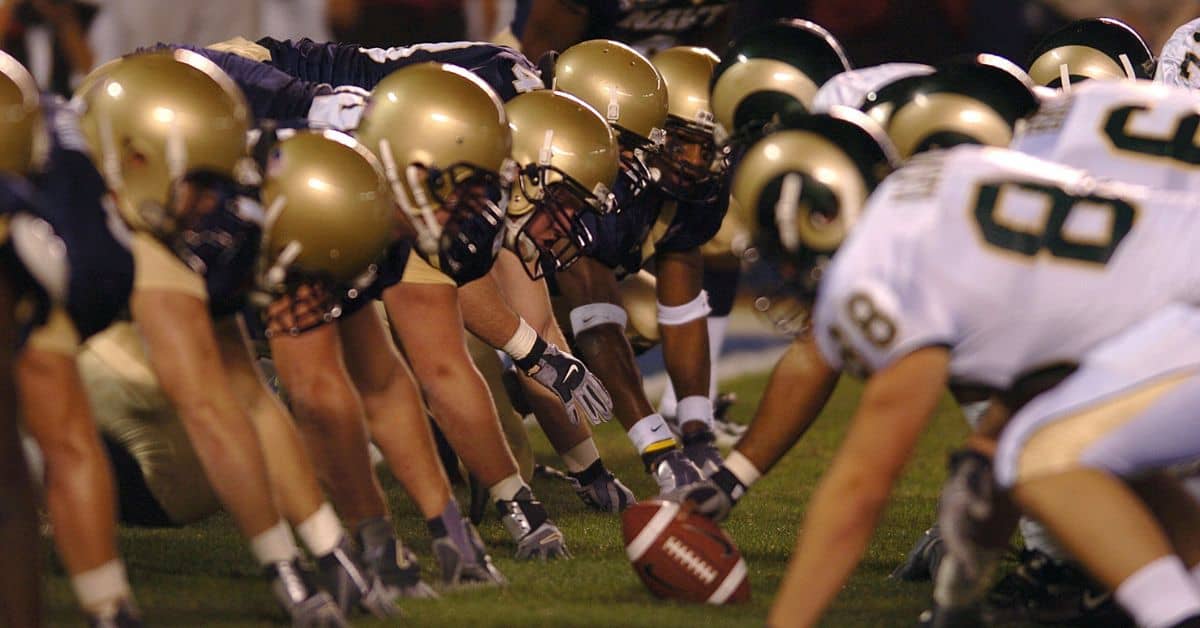 The other use in sports activities grew rapidly. Some athletes in college used traditional Brazilian varsity kimonos on the left breast and arms and Scramble's gis for acro chenille. There are many types of patches available in our shop that match your needs.
Dance Patches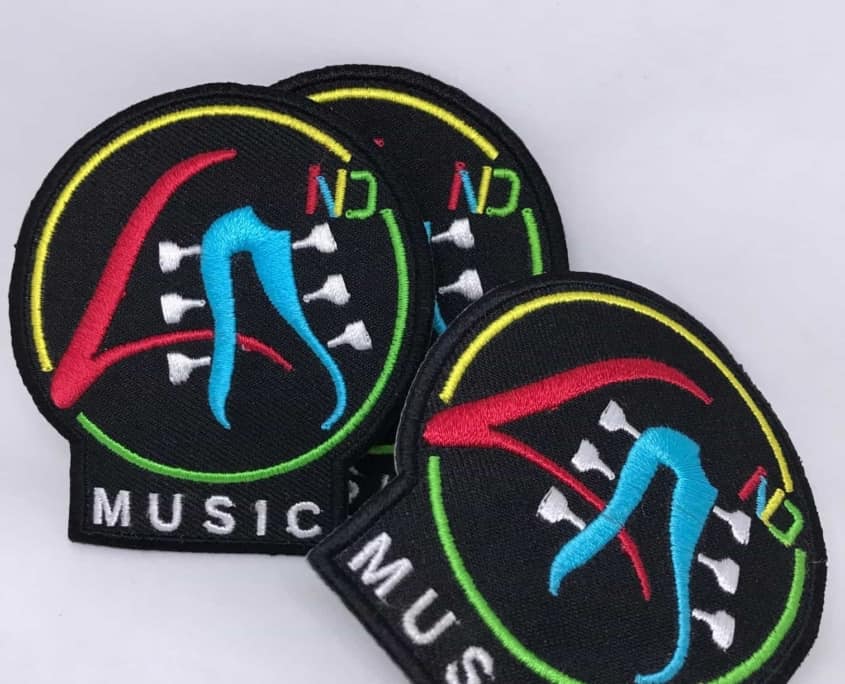 Our chenille dance patches are the perfect way to show achievements and rank on the stage or anywhere else in the season. If you are a leader of your cheerleading team our dance patch will perfectly show your rank and also make you cool. You can paste it on the arm of the letterman jacket.
Funny Patches
Isn't it funny that with every day passing by you feel nothing is changing but when you see back you are completely a different person? Our chenille funny quotes patches are perfect to remind you how things have been changing in your life in the slightest way.
Funny patches make for a perfect way to keep track of your life and the changes you've been going through. They are a great way to keep track of your life changes, both big and small. They're also perfect for everyday wear or as a gift for a friend who could use a good laugh. Remember, any funny quote on your clothing can help you stay mindful of the changes in your life. As time goes on, it's easy to forget all of the small moments that have made up our lives. By having a physical reminder of these changes, we can be more intentional with how we live our lives. The next time you feel like nothing is changing, take a look at your Chenille funny quotes patch and remember that change is always happening.
Greek Letters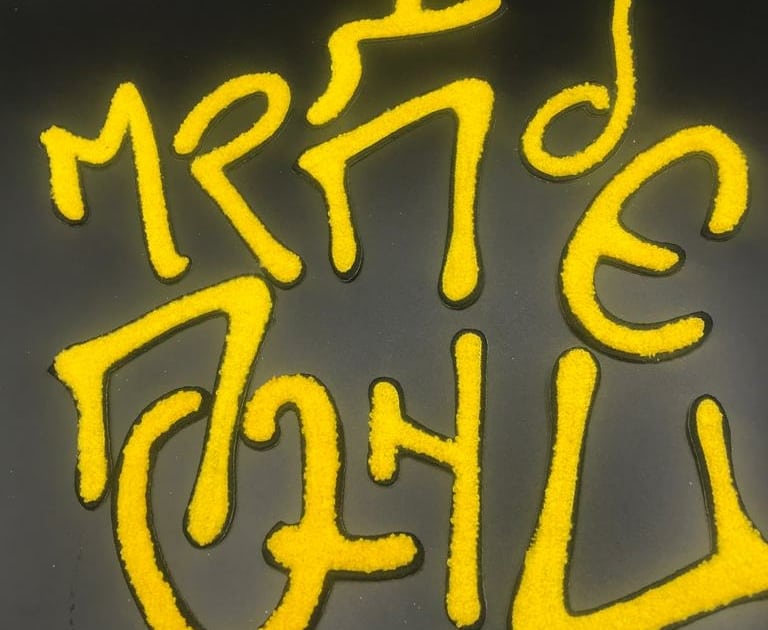 Greek is one of the ancient languages which are still used by people. It has been used for centuries and continues to be popular today. Being used worldwide for different purposes, chenille Greek letter patches are perfect for native people or for people who love this language. You can show a unique identity, support, and taste with it. If you're looking for an interesting antique patch, these are definitely worth considering. Display the pride with a heritage now.
Mascot Patches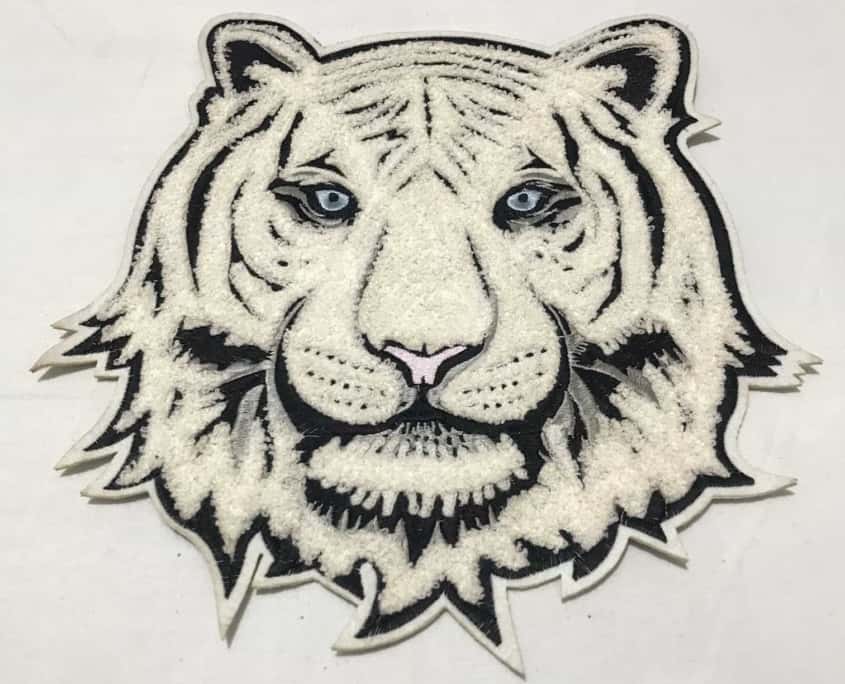 Looking for a way to add personality and individuality to your wardrobe? Look no further than our custom-made mascot patches! These unique and engaging patches are the perfect way to show your team spirit, or simply add some fun flair to an otherwise plain jacket or hoodie. Whether you're looking for something school related, like a mascot patch, or something more general, like a funny cartoon character, we've got just what you're looking for. Best of all, these patches are completely customizable, so you can choose your favorite design and color scheme.
Also, the mascot face large patches are perfect for an ideal gift, especially if you need something special because of your profession or hobby!
Chevrons on Letterman Jacket
If you want to look as well as want to show off your rank in school uniform in the coolest way then chenille chevron patches are for you. You can place them on the sleeve of your uniform to show your juniors who is the boss.
Custom Embroidered Letters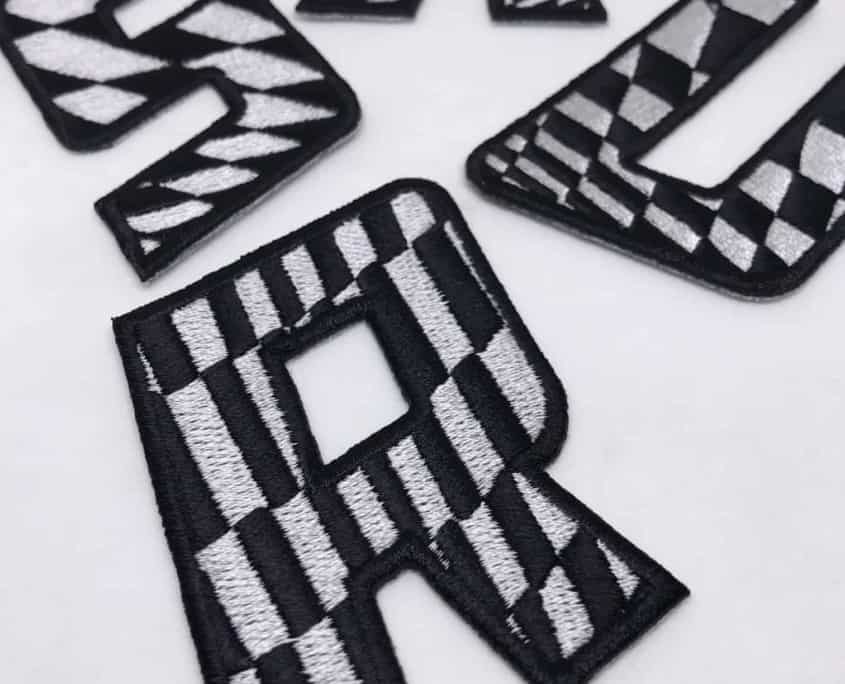 Patches define obsession while letters describe personality. If you are fond of embroidery plus sayings, Tylor-made letters in embroidery are for you. Or, looking to have a pattern of your favorite design on the shirt or jacket of your choice PatchMania is pleased to assist.
We help our customers fonts and scripts both in a patch shape or cut out each letter separately. Hot cut alphabets give you more room to paste your custom slogans as per your wish. Whereas, framing in scripts lets you have brand names on a single piece of fabric/twill that you can not cut off yourself. If you're more indulged to customize your jackets by playing with letters, we provide you with each letter's laser cut for your assistance.
You just have to give us a design of your choice and our team will take care of the rest.
Custom Felt Patches
Felt patches are for those who like classy yet simple things. As when you think of felt patches you think that it is embroidered patches but they are not. Felt patches offer a different look than embroidered patches.
Chenille embroidery letters can be used for sweaters, lettermen, Hoodies, and other clothing. Patch Mania gets your brand name in a form of frizzy yarn thread. Recently, one of our customers received a huge shout when he wore bedazzled letterman jacket created by us. This is the reason we are one of the top-ranking patch makers helping small businesses to build brand recognition.
Custom Monogram Patches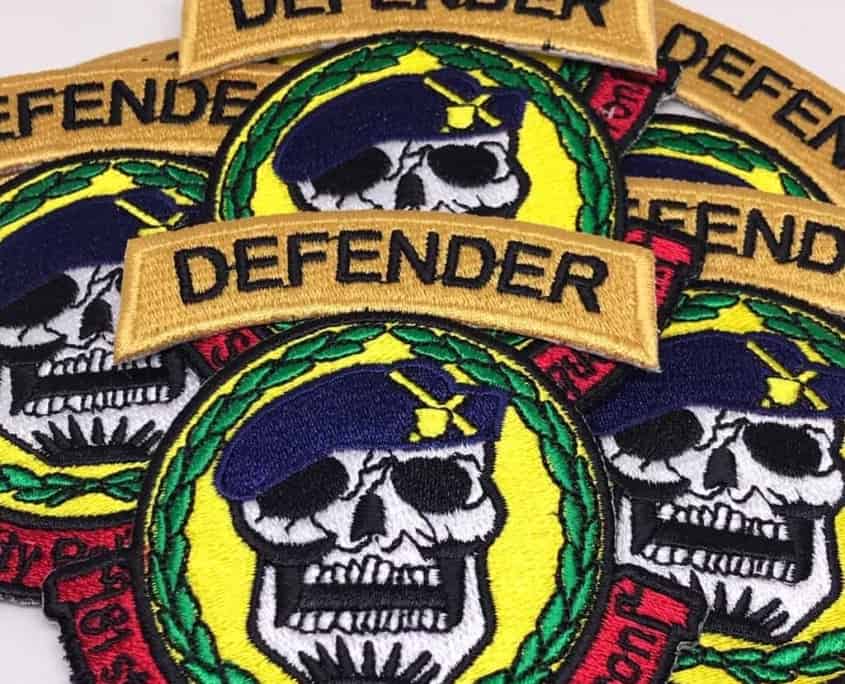 If you want to create brand awareness or business awareness or you want to promote yourself then monogram patches are here for your help. You just have to send the initial letters of your name or the company's name letter or send us a design of your letters and we will do the rest for you.
Patch Mania is the ultimate solution to any type of above-mentioned chenille patches. We do chenille fuzzy letters at wholesale like a pro and you would feel doing it yourself. And this is what believe in due to our quick 24/7 customer support. Above all, our support team does not believe in only selling, they mean to help and resolve issues. Don't be late to send you the design at sales@patchesmania.com, we ensure instant help with the right choice of embroidery in minutes.