Custom Sports Patches For High School Awards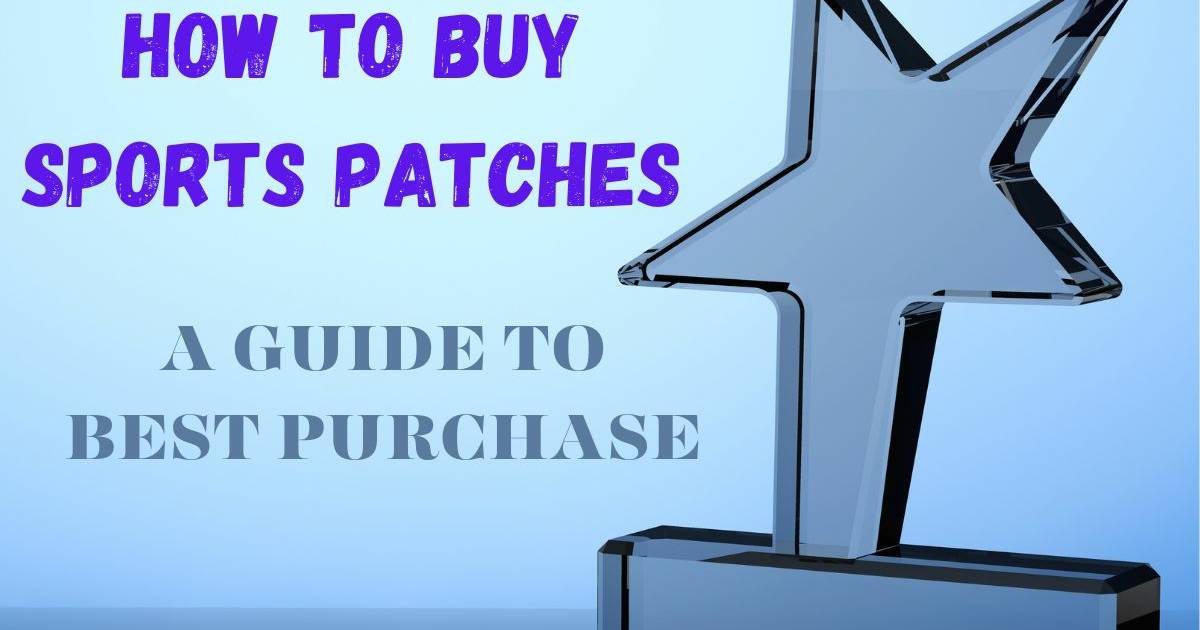 One of the best feelings for a student is being awarded something different. Customized chenille patches and letters count a lot in high schools. They give a unique feeling and boost morale.
When it comes to ordering quality chenille patches; there are certain things you must be aware of. Getting something ordinary could ruin everything; because you can slip out whole event if you glitch anyway in the buyer journey.
In this blog, I am going to tell you key points on how can you buy top-notch custom-made embroidered patches for sports and awards. I would also bring in light the step-by-step process I faced during a valid purchase from an online company.
Let's begin
First, come first, you should be very clear about 4 points initially.
Fabric Use
Color Picker
Border Edge
Embroidery Type
These 4 things will help you design your dream patch while you communicate company representative.
Fabric
The fabric has two common types for embroidery use.
Twill
Twill refers to cotton woven textile fabric. It is mostly used in regular embroidery patches. It is also used for chenille embroidery mixing up unwoven fusing.
Felt
Felt is fiber mixed alternate fabric, which is suitable for big chenille patches on the front and back of sports jerseys and lettermen jackets for awards.
Ask your vendor to use felt if you want patches super scrim; otherwise order on twill in case of soft patches.
Color Pick
When you start over online, ask your vendor how they settle down with colors. Both for fabric and thread used for embroidery. Each color has a specific number code in front of them. Just tell them the code you want them to use.
Here are three common situations that may be passing through;
Most of the time companies have shed cards of color samples for thread pickers. They send a soft version of the shed card to pick one. It is most of the time a pdf version.
If it is confusing for you; let the vendor choose fabric/thread for you. Don't worry about the miss-match. Professional patch suppliers always bring out the best match. They also have pre-made samples to show; ask them to match.
If you're a reseller and have specific instructions from your client; I would rather suggest you go in deep and tell them color codes to follow.
Border/Edge
A border of a patch goes with the backing type. Here are two common types being used for varsity uses.
SEW-ON PATCH
Sew-on patches show an extra layer of fabric on the edges. It is used for sewing over; it is also called a sewing channel.
IRON-ON
In another case, the patches are fully embroidered on all sides – a fill stitch embroidered patch. This is the most common way to place patches on clothing and hats –  check these iron-ons for examples.
Embroidery Type
Gone are the days when sports and patches were awarded only in regular embroidery. Chenille embroidery is the fastest replacement for big letterman jackets and numbers on shoulders.
I would highly recommend you to be trendy. The fluffy 3D embroidery of yarn looks cool in every place.
Try Out PATCH MANIA
Let me recommend Patch Mania for custom embroidery and patches. They guys create any size and logo with sharp detail and quality.
I hope you enjoy the thrilling quality of your next patch order.