Comparing Embroidered And Woven Patches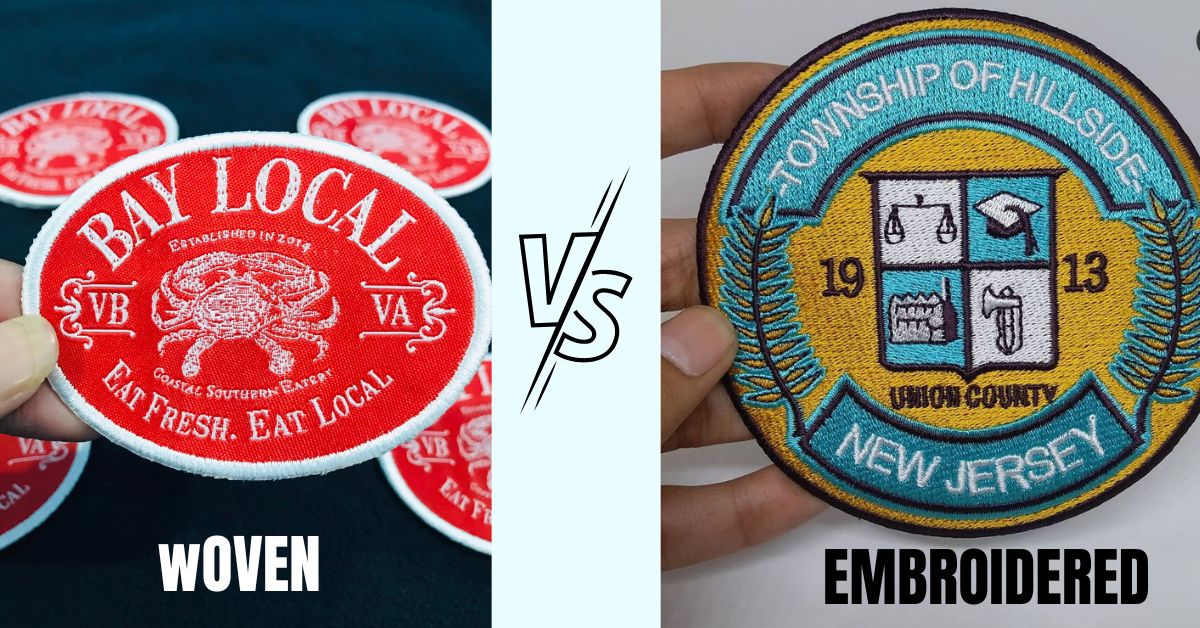 When it comes to deciding between embroidery and woven patch, it may complex you what suits you the best. Both types of embroidery patches have different pros and cons. There are certain criteria that should help you decide between both.
First of all, the primary difference between an embroidered patch vs. a woven is the thread. This is a key difference that every buyer should know.
Let's dig in deep!
APPEARANCE
An evergreen advantage of an embroidered logo is its strong and clear look. However, the small size of embroidered patches with iron-on backed could be difficult to address the detailing. And it's again due to thread differences from woven. Similarly, due to the way embroidery patch stitches are created, details can become illegible on small ones. Hence, if you have to go into a lot of detail in a small-sized personalized embroidery patch, it is a little problematic.
THREAD
Custom woven patches are sewn in a continuous pattern on the machine, they are thread only.  The key advantage is, a customized woven made patch is a smooth, flat appearance. As woven patches use thinner thread, it creates a greater margin to have details of art on a small area of the custom patch. All the above, a small woven patch has a great level of photo-realistic approach.
If you want to have a human or animal face or color gradients, they are best for it. This type of realism is only possible with woven patches if you are size conscious. You can also have detailed backgrounds or gradients in embroidered designs – but with a larger size.
BACKING
Embroidered patches are punched on the twill backing of the material. It impacts a raising texture over the backing. And the most common type is iron-on back. Heat seal or Iron-on back is more popular than any other type of embroidered patch e.g. Velcro, adhesive, etc.
DIMENSION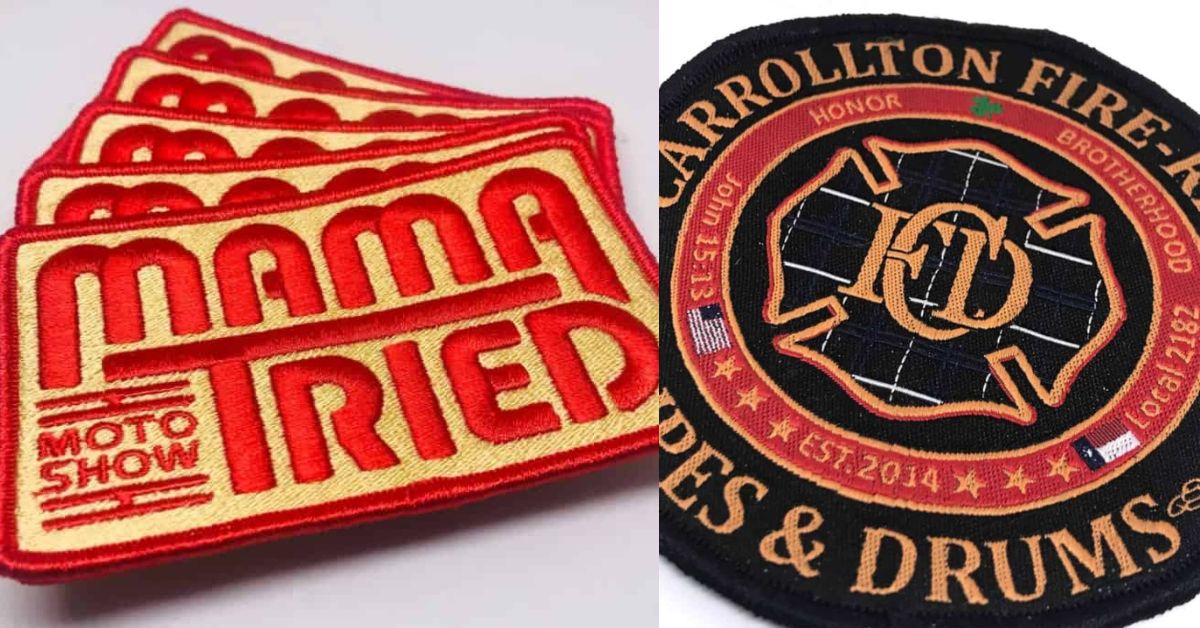 Embroidered patches are great for appearance. Due to their raised thread, create a more three-dimensional look that offers depth and a classic appearance. Whereas, Woven patches, by their nature, are a flat, two-dimensional style.
POPULARITY
Embroidered patches have long been more popular and trendy. Hundred of custom embroidered manufacturers in the U.S. believe, woven patches will look out of place, especially jacket ones.
COLORS
When it comes to having more colors in one custom patch, woven emblems and logos are limited to eight colors. Of course with more details compared to the embroidered one. Custom embroidered patches, however, may be up to 24 colors in a single design.
TEXT FONT
Another advantage of woven-made patches. They keep legibility with smaller text font. If you have a lot of text and need a small patch, they're absolutely the way to go.
It's completely your choice to pick one from woven patches vs. embroidered patches. A buyer only knows what type of patch should look great on fabric, a shirt, jacket, or school uniform.
Patch Mania helps many small businesses to choose the right custom-made patch type. We help you know the in-trend style and our team creates quality custom patches wholesale.
Experts in our team advise you which patch style is best for your organization. You can email your design and queries to sales@patchesmania.com. You can buy physical patches at your doorstep in under 10 business days or even you can get digitized machine files only. Get your first order with 20% flat off and a free digital sample now.